ABOUT ME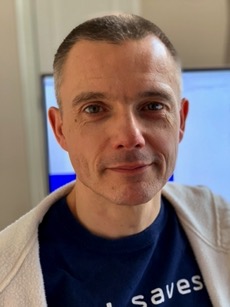 Karsten grew up in East Germany, behind the Iron Curtain. He wrote his first BASIC program on a Sinclair Spectrum ZX81 in 1984 and never looked back. He got a Master's degree in Computer Science from the Dresden University of Technology in 1996.
Karsten has developed software in 5 European countries and the U.S. since 1996. In 2004, he co-founded a software product start-up in the US. The product reached an 80% market share in the North American cable TV industry. Karsten led product development for 13 years and left after the company was sold successfully.
Karsten has been a contract developers since 2003. Since 2017, he has contracted in Germany and the UK. In 2020, Karsten co-founded
Your Home in Good Hands
in the U.K. as CTO. There he builds an app for professional cat-sitters.
ABOUT THIS SITE